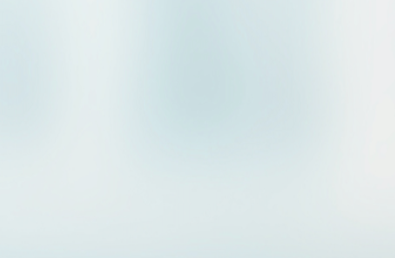 Ask Medical Questions & Find Doctors Near You
About methylmalonic acidemia
What is methylmalonic acidemia?
The methylmalonic acidemias are organic acidemias caused by an enzymatic defect in the metabolism of four amino acids (methionine, threonine, isoleucine and valine). This results in an abnormally high level of acid in the blood (academia) and body tissues. In the acute form, drowsiness, coma, and seizures may occur. Mental retardation is a long-term consequence. The disorder may be caused by a deficiency of one or more of the enzymes methylmalonyl CoA mutase, methylmalonyl racemase, or adenosylcobalamin synthetic enzymes. Excretion of methylmalonate, a product of amino acid metabolism, in the urine is abnormally high and therefore is a marker of the disorder. All known organic acidemias are inherited as autosomal recessive traits.
What are the symptoms for methylmalonic acidemia?
The body can't digest certain fats and proteins symptom was found in the methylmalonic acidemia condition
The onset of the Methylmalonic Acidemias usually occurs during the first few months of life although onset to late childhoods has been described. Symptoms may include Lethargy, failure to thrive, recurrent Vomiting, acidosis, Dehydration, respiratory distress, diminished muscle tone, developmental retardation, Seizures and/or an enlarged liver.
Laboratory findings include an abnormally high amount of methylmalonic acid in the blood and urine. Metabolic acidosis also occurs. Elevated levels of ketone bodies such as acetone in the blood (ketonemia) or in the urine (ketonuria) may develop. An elevated level of ammonia in the blood (hyperammonemia) may also be present. Excessive levels of the amino acid, glycine in the blood (hyperglycinemia) and in the urine (hyperglycinuria) is found. The concentration of white blood cells, blood platelets and red blood cells may be lower than normal. Low blood sugar (hypoglycemia) may also occur.
What are the causes for methylmalonic acidemia?
Researchers at the University of Calgary and McGill University in Canada announced in December 2002 that they had identified genes that underlie two severe forms of methylmalonic academia. This discovery should make possible DNA testing for carriers and prenatal diagnosis, which is important because treatment can be started during pregnancy.
All known organic acidemias are inherited as autosomal recessive traits. Human traits including the classic genetic diseases are the product of the interaction of two genes, one received from the father and one from the mother. In recessive disorders, the condition does not appear unless a person inherits the same defective gene for the same trait from each parent. If an individual receives one normal gene and one gene for the disease, the person will be a carrier for the disease, but usually will not show symptoms. The risk of transmitting the disease to the children of a couple, both of whom are carriers for a recessive disorder, is 25 percent. On average, 50 percent of their children will be carriers of the disease but will not show symptoms of the disorder, while 25 percent will receive a normal copy of the gene from each parent. These risks are the same for each pregnancy.
What are the treatments for methylmalonic acidemia?
The diet of children with Methylmalonic Acidemias must be carefully controlled. Treatment includes a low-protein diet and avoidance of the amino acids isoleucine, valine, threonine and methionine. To assure a balanced diet, certain medical foods must be fed to affected children. Massive doses of vitamin B12 are indicated in the B12-responsive variants. In the disorders of cobalamin metabolism, administration of intramuscular and/or oral hydroxycobalamin may correct the defect and restore normal metabolism.
Genetic counseling is recommended for the families of children with Methylmalonic Acidemias.
What are the risk factors for methylmalonic acidemia?
Methylmalonic acidemia (MMA) is a genetic disorder that makes the body unable to digest certain proteins and fats. The undigested substance releases methylmalonic acid into the bloodstream. These toxin chemicals in the blood can result in some consequential illnesses in the patients. However, this genetic metabolism disorder transfers from parent to infant.
Here are some risk factors associated with this inborn error of metabolism.
Family history: Since it is an inborn metabolism disorder, it passes to the child from the parents through genes. If one of the parents has Methylmalonic academia, then there are chances the next generation will inherit it.
Genetic mutation: The deficiency of methyl malonyl CoA mutase and defects in the synthesis of the coenzyme adenosylcobalamin results in changes in genetic encoding; thus, it develops methylmalonic acidemia.
Age: This disorder is more prone in infants and young age children. Unfortunately, in some cases, the child dies before being diagnosed.
High protein diet: This disorder triggers food items high in proteins and fats. A person with MMA can't digest protein-like building blocks, amino acids and lipids fats. Thus, consuming such elements in the body will worsen the patient's condition.
Pregnancy: the child is more likely to inherit the genes leading to MMA.

Conditions
The body can't digest certain fats and proteins,Formation of hazardous chemicals in the bloodstream,Affect the kidneys and liver,Restrain the patient from growth and result in weaker immunity
Drugs
Cobalamin (vitamin B12) given as an injection,Carnitine,Antibiotics
Symptoms
Lethargy,Improper growth,Diminished muscle tone, Recurrent vomiting,Dehydration,Respiratory distress,Acidosis,Weaker immunity
Is there a cure/medications for methylmalonic acidemia?
Methylmalonic acidemia (MMA) is an inherited disorder that results in body dysfunctioning of metabolism. Unfortunately, this disorder has no cure, but it can be managed in the following way.
Test: Early detection of MMA is beneficial for the treatment. Ammonia test, blood gases, completed blood count, Electrolytes testing, and genetic testing are some test that helps in the diagnosis of methylmalonic acidemia.
Low protein diet: The patient is advised to get a dietician and intake low protein food, so it gets digested easily.
Cobalamine supplements: Usually known as the B12 vitamin. It helps the body to convert carbohydrates into glucose, which is used to produce energy.
Carnitine supplements: These are additional supplements that help the body to breaks down long fatty acid chains and proteins.
Avoid a few substances: A person with MMA is advised to avoid food and supplements rich in Isoleucine, threonine, methionine, and valine. These are long-chain fatty acids that the body finds difficult to digest.
Genetic counseling: Parents with this metabolic disorder are advised to consult a doctor before conceiving.
Liver or kidney transplant: This has been found beneficial in a few patients. These transplanted organs provide the body to construct new cells that help to break complex compounds.

Conditions
The body can't digest certain fats and proteins,Formation of hazardous chemicals in the bloodstream,Affect the kidneys and liver,Restrain the patient from growth and result in weaker immunity
Drugs
Cobalamin (vitamin B12) given as an injection,Carnitine,Antibiotics
Symptoms
Lethargy,Improper growth,Diminished muscle tone, Recurrent vomiting,Dehydration,Respiratory distress,Acidosis,Weaker immunity
Video related to methylmalonic acidemia