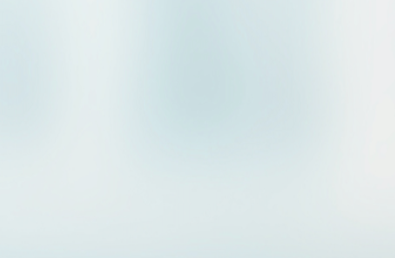 Ask Medical Questions & Find Doctors Near You
About hyper-beta carnosinemia
What is hyper-beta carnosinemia?
Carnosinemia is a very rare inherited metabolic disorder characterized by impaired neurological function and developmental delays. Symptoms that begin during infancy may include drowsiness, seizures that may be accompanied by involuntary jerking muscle movements of the arms, legs, or head (myoclonic seizures), and mental retardation.
What are the risk factors for hyper-beta carnosinemia?
Hyper beta-carnosinemia is a rare inborn error in the metabolism of a dipeptide called carnosine that results in the accumulation of carnosine in muscle and brain tissues.
Carnosine is formed of the amino acids alanine and histidine.
The disease is confirmed with an amino-acid analysis of the blood.
The affected individuals develop the symptoms of the disease within a year from birth.
The deficiency is caused by mutations to the genetic code for the enzyme, carnosinase.
Carnosinase, which is synthesized in every tissue of the body, is the enzyme that metabolizes carnosine.
Hitherto, there is no epigenetic or environmental factor identified to associate with the disease. However, a meat-free diet reduces the risk of worsening the symptoms.
The root cause of the disease is mutations in the gene that instruct the biosynthesis of carnosinase.
It inherits in an autosomal recessive fashion.
The extent of risk of the incidence of the disorder depends on whether the mutant is homozygous or heterozygous in the person.
If the parents are both homozygous for the mutant, all their children are born with the disorder.
If one of the parents is affected and the other is a carrier, one in four children is likely to be affected while the rest are carriers.

Conditions
Developmental delays,Seizures
Drugs
NA
Symptoms
Tremors,Developmental delay,Mental retardation,Hypotonia,Sensory neuropathy,Myoclonic seizures,Loss of purkinge fibres,Axonal abnormalities
Is there a cure/medications for hyper-beta carnosinemia?
Hyper beta-carnosinemia is a rare metabolic disorder caused by mutations in the gene that instruct the synthesis of a dipeptidase enzyme called carnosinase.
Carnosinase breaks down carnosine into its constituent amino acids, beta-alanine, and L-histidine.
The deficiency of the enzyme increases the concentration of carnosine in blood and tissues of muscle and brain.
Carnosine has neuroprotective activity as it can reduce oxidative and nitrosative stress.
However, when present in high concentrations causes neurological and muscular disorders.
There is no effective treatment for the disease.
Currently, there is no research funded by NIH, US, on the treatment that has made it to the clinical trials.
Though no specific treatment is available, dietary interventions might help.
A strictly meat-free diet, in other terms, a vegetarian diet, helps reduce the burdens of symptoms.

Conditions
Developmental delays,Seizures
Drugs
NA
Symptoms
Tremors,Developmental delay,Mental retardation,Hypotonia,Sensory neuropathy,Myoclonic seizures,Loss of purkinge fibres,Axonal abnormalities
Video related to hyper-beta carnosinemia